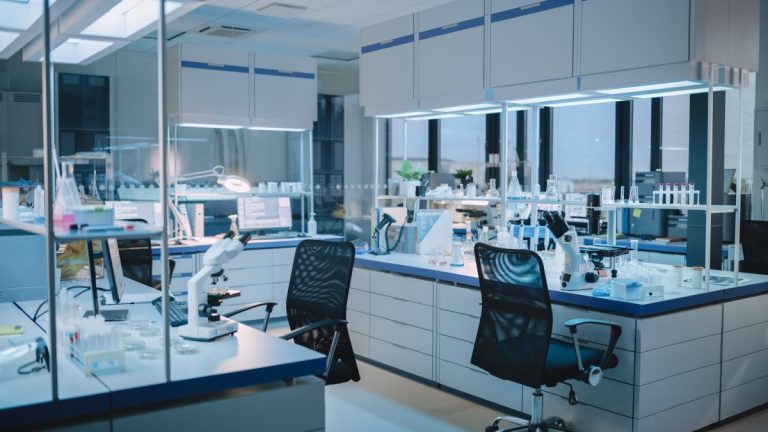 What Are The Different Types Of Laboratories and How Do I Know Which One Is Right For My Organization?
There are several types of laboratories, and a way to classify them is through the type of work conducted in them. A laboratory design should always be designed, planned, and built according to the type of work in the laboratory.
Sometimes the research being done in laboratories is so comprehensive that it needs to be divided into several phases and several types of labs and thus personnel handling it. Some research experiments might begin in a research and development (R&D) laboratory and end in a biosafety laboratory.
In this article we'll explain the different types of labs and touch upon why it's important to consider what type of laboratory you are going to built already in the design phase.
Research and Development laboratories (R&D)
R&D laboratories are in many cases the backbone of a company. They conduct the research and development for new processes or products, meaning that many processes begin in this type of laboratory.
An R&D laboratory is a facility or specially designed area used for research, development, and testing activity. R&D labs are seen in almost any industry and depending on the products that are being researched and developed, the R&D laboratory can vary in design and inventory. It all depends on the needs of the individual organizations.
R&D is a very broad definition of a facility which primary purpose is to conduct research and development into new processes or products. This can be academic, technological, pharmaceutical or any industry really, where new processes and products are needed.
Medical or Clinical laboratories
Medical/clinical laboratories are healthcare facilities providing a wide range of laboratory procedures which help the physicians carry out diagnoses, treatments, and management of patients. These types of laboratories are often situated withing or close to hospital facilities, since the research in these labs are often ordered by the physicians working in the hospital.
There are many branches within medical and clinical research and therefore the type of work done (and thus the design of the space) in these laboratories varies a lot. The list below goes to show just how many different branches of research is done within this field (and the list is not complete since there is constant development within the field of research):
Blood banking and Serology
Clinical Chemistry
Hematology
Public Health – providing tests such as water analysis, testing for environmental substances, and other tests concerning public and environmental health
Clinical Microscopy
Clinical Microbiology
Molecular Biology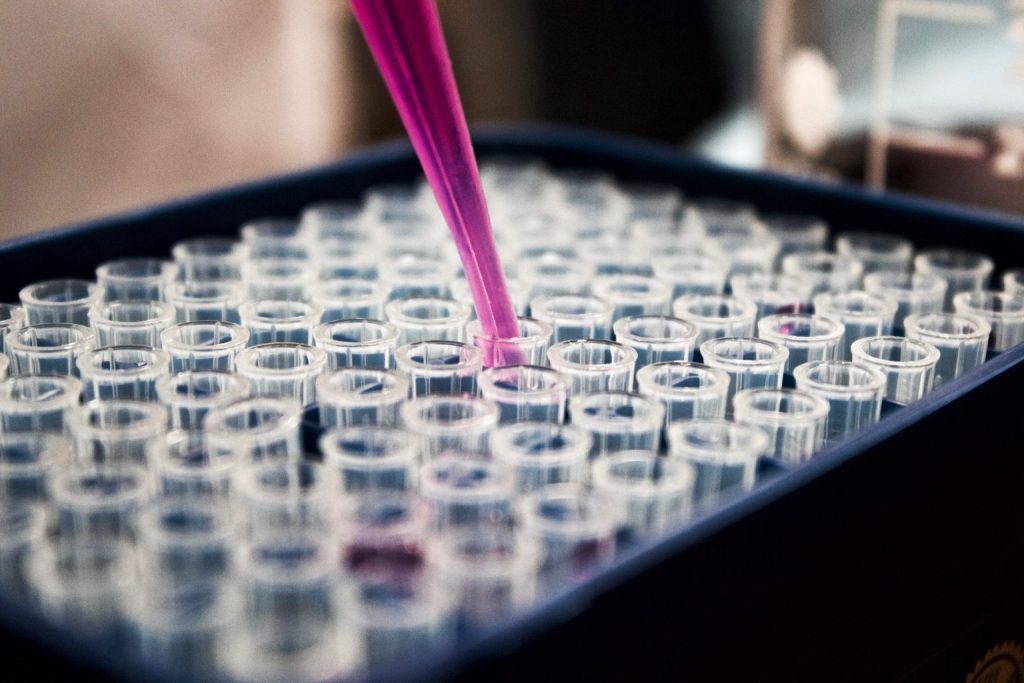 Biosafety laboratories
Biosafety laboratories are used to study contagious materials safely and effectively. These are highly specialized laboratories designed to not only protect the laboratory staff from contamination, but also to prevent microorganisms from entering the environment.
Designing a biosafety laboratory is a comprehensive matter that needs close planning of ventilation and extraction e.g. to ensure a safe laboratory.
Chemistry laboratories
Chemistry labs deal with the study of matter and the substances that constitute it. Chemistry labs are used for many types of experiments, but a general example is when substances (that do not occur in nature) are produces, or substances that can be purified or have been extracted from something else are a part of the research.
Chemistry labs deal with solvents, acids, and other liquids and these laboratories poses potential dangers for the staff handling them. Therefore, it's important to design the lab with proper extraction and storage.
Physics laboratories
Physics laboratories is where theory and application are tested withing various disciplines. You might remember the physics laboratory at school – the aim of this type of laboratory is to enable student to learn physics theories and application in an elaborative manner. In higher studies for the labor market the objectives of a physics laboratory are to carry out research and studies relevant to the industry of science.
Physics laboratories may include equipment like:
Magnets
Pendulums
Heat lamps
Microscopes
Electromagnets
Voltammeter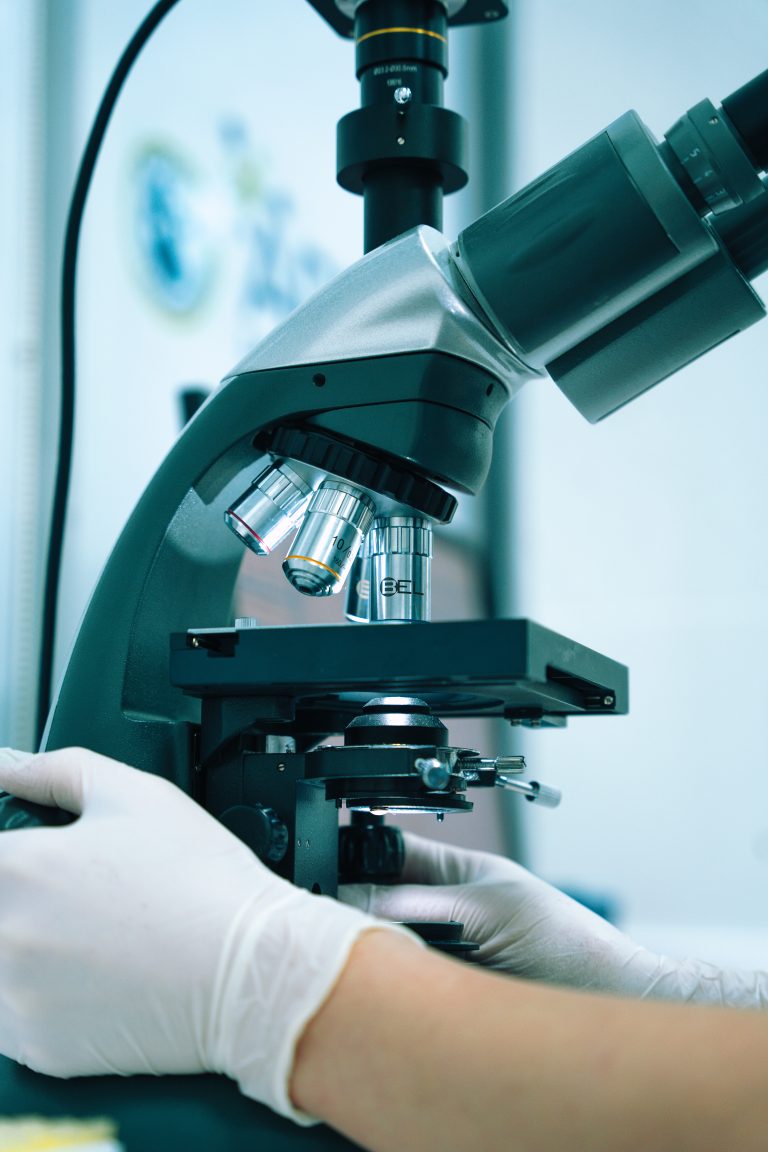 Biological laboratories
In general, a biology laboratory is a room where biological studies, analyzes, and experiments are carried out. Biology labs investigate anything in the world that is biological, meaning that all research within the animal field or research working with the source of life, the behavior and interaction between living things is conducted in biological laboratories.
How do I know which laboratory to build?
When choosing a laboratory design, it's crucial to know what types of experiments and research will be conducted. The layout, ventilation, and inventory of the laboratory will depend exclusively on the work in the lab. That's why it's important to include all stakeholders early in the laboratory planning. Read more about that here.
The list of different labs not only shows that there are many different fields of laboratory experiments, but also states a challenge when choosing the right laboratory type since they have similarities.
The important thing is to design a lab that is effective and safe for your organization's specific needs. Often it is necessary to plan for flexible use, so the laboratory offers different options which also gives the organization the opportunity to grow and evolve in the same laboratory.
How do I decide how to design my future laboratory?
Let us worry about the design and built of your future laboratory. We'll include all relevant stakeholders in the process to ensure that your future laboratory is fitting for your organization's exact needs and experiments.
We would love to hear about your laboratory project. Fill out our contact form and we'll get back to you shortly to discuss what type of laboratory you need and how we can help you.