Expertise that keeps your project moving
We realise that the line between furniture installation packages and other sub-contracts can quickly become blurred. 
That's why we also offer technical installation services. A typical scenario is a room fitted out as a 'shell'. In this scenario, the main contract usually constructs walls, floors & ceilings, and prepares all necessary supplies & connections to the room.
Due to our flexible and tailored approach, Copenspace is able to complete all the remaining fit-out, involving technical specialists as required. 
Interested In Our Services?
Request a call-back from a specialist
Our team of highly skilled technicians has years of experience in installing and maintaining technical systems, including electrical, plumbing, and HVAC systems.
A personalised approach
We understand that every workspace is unique, which is why we take a personalized approach to every project we undertake. Our team will work closely with you to understand your specific needs and requirements, and develop a customized solution that meets your exact specifications.
Our services include installation and maintenance of laboratory and office-specific equipment such as fume hoods, lab benches, sinks, casework, and more. We also offer installation and maintenance of electrical and plumbing systems, air conditioning and heating systems, as well as lighting and safety systems.
We take pride in our commitment to quality, safety, and professionalism. Our technicians are fully licensed and insured, and we adhere to all safety regulations and guidelines to ensure that all installations are carried out with the utmost care and precision.
At our company, we believe that our success is built on the success of our clients. That's why we are committed to providing exceptional service, top-quality workmanship, and timely project completion. Contact us today to learn more about our services and how we can help optimize your workspace for maximum productivity.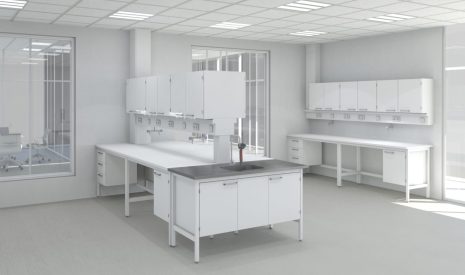 Usually we only conduct technical installations in connection with a furniture supply & install package.
Yes, we do offer a full laboratory 'caretaker' service including quick call-out contracts.
The short answer – invite us for a no-obligation meeting. Our technical experts love discussing the intricacies of new projects. 
Technical installations in laboratory fit-outs almost always cause problems. By working with Copenspace's team of technical experts, we were able to install the lab furniture and complete all technical installations correctly for our client. Thank you Copenspace.