We take care of your project from start to finish
At Copenspace, we understand the importance of creating an inviting and functional workspace for your employees. That's why we offer comprehensive design-build services to transform your office into a space that not only meets your needs but exceeds your expectations.
Our team of experienced professionals is dedicated to delivering personalized and innovative design solutions that align with your unique vision and requirements. We collaborate closely with you throughout the design-build process to ensure your project is completed on time and within budget.
Our office refurbishment services include a full range of design and construction services, from space planning and conceptual design to project management and construction. We take pride in delivering high-quality craftsmanship, using only the finest materials and latest technology to ensure the longevity and durability of your new office space.
Interested In Our Services?
Request a call-back from a specialist
Our turn-key office refurbishment service means that you have Copenspace as a single point of contact through the complete design and build process. This is in contrast to traditional project models where you as the customer has to have a contractual relationship with architects, engineers, consultants, equipment suppliers and builders. We help you to reduce project risk with our methodology.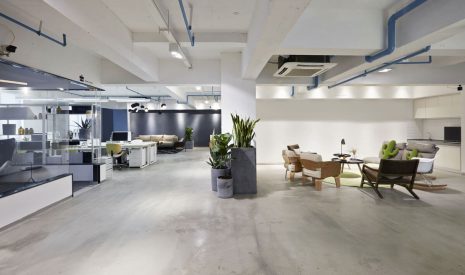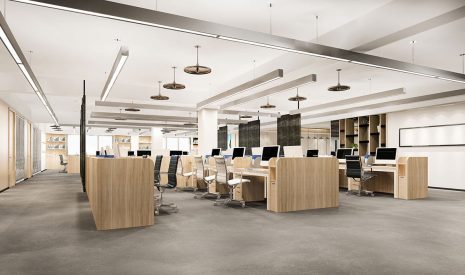 A unique workspace, designed for
your culture and brand
Whether you're looking to update an existing office or create a brand new workspace, we are here to help. We understand that every project is unique, and we work closely with you to understand your specific needs and goals. We will guide you through every step of the process, from initial consultation to final walkthrough, to ensure your satisfaction and a successful outcome.
At our company, we are committed to delivering exceptional design-build office refurbishment services that reflect your company's brand and culture. Contact us today to schedule a consultation and take the first step towards transforming your office into a productive and inspiring workspace.
This depends on the complexity of the project. For small projects (under DKK 200.000) we can usually provide a free quote. However larger projects typically require spaceplanning & other design services which we need to charge for. We are very happy to meet you and speak about the project. We can usually give rough estimates based on standard rates to give you an idea.
Usually it does not cost any extra. This is because Copenspace plans the project effectively, removing the risk for contractors, which results in savings. We also offer a fixed price, preventing budget slip during the project's building phase.
Absolutely we can. We often carry out smaller works including building meeting rooms and removing walls. Other smaller projects include improvements to kitchen and toilet areas.
I recently hired Copenspace to handle the refurbishment of our office space and I couldn't be happier with the results. The team was professional, efficient and went above and beyond to ensure that every aspect of the project was completed to the highest standard. The end result is a modern, functional and stylish workspace that has exceeded my expectations. I would highly recommend this company to anyone looking to transform their office environment."