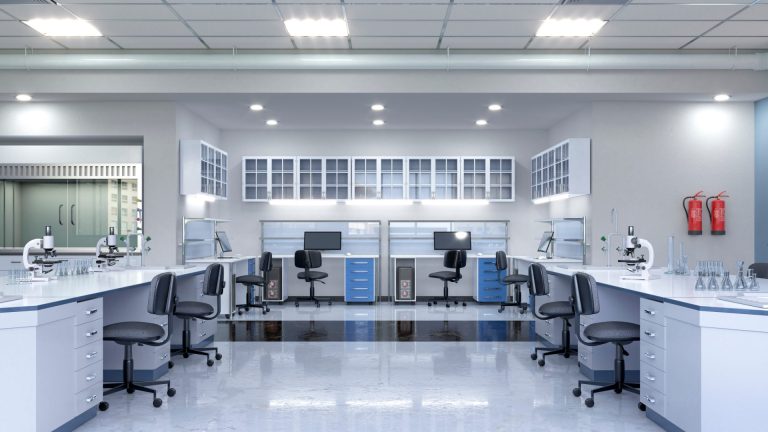 Top 4 Flooring Materials For Laboratories and Cleanrooms
When designing the perfect cleanroom or laboratory all elements should successfully come together. Choosing the right flooring is dependent on the type of work you're doing and the materials in use.
Before choosing the flooring material for your laboratory you should consider which requirements your cleanroom should meet. In this article, we'll go through some of the most typical flooring materials for laboratory cleanrooms.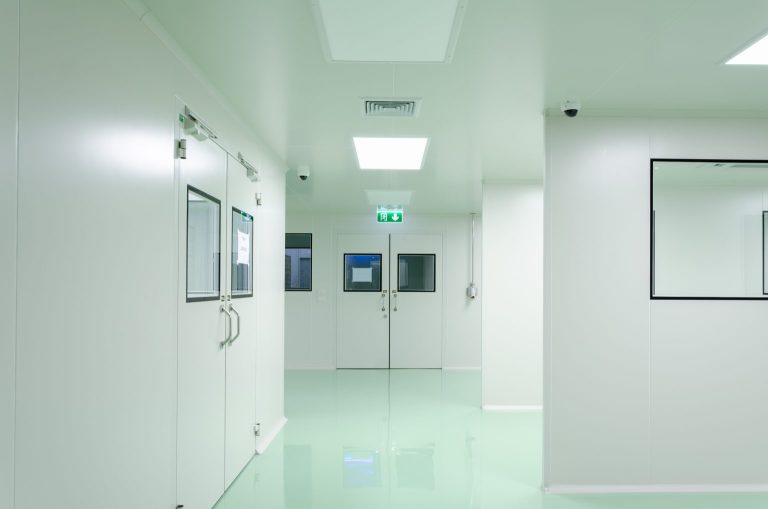 Choosing the right flooring for your cleanroom classification
Laboratory and cleanroom flooring needs to be easy to clean and maintain, slip-resistant, non-staining, non-permeable, non-absorbent, and moisture-proof.
There are different cleanroom classifications (ISO 1-9). ISO 1 is the cleanest class, but the most common cleanroom classes are ISO 7 and 8.
The type of flooring is one of the things considered when determining the cleanroom classification of the laboratory, and that is why the flooring material is an important part of the laboratory design.
It's important to know which chemicals the floor might come into contact with as a result of accidental spillage.The different types of flooring solutions have different levels of resistance, and it's important to check and even test the correct concentrations of chemicals on the flooring material.
Laboratory flooring types
We will now detail some of the most common flooring types for cleanrooms and laboratories.
Epoxy might be the most popular type of laboratory flooring but is also the most expensive. Epoxy is typically installed over solid concrete and will fill all small imperfections leaving the floor surface smooth, seamless, and highly durable. An epoxy surface is one of the most hygienic flooring materials and is resistant to most chemicals.
A slightly less durable solution is vinyl flooring, which is a cheaper alternative to an epoxy floor. Vinyl is not quite as durable and that's why it's not as good as epoxy for laboratories with lots of traffic and heavy machinery being moved around. But that being said, vinyl is generally a good choice for many laboratories as it's resistant to many chemicals and very easy to clean due to its seamless construction.
In a laboratory it's crucial that the vinyl flooring is joined with a special welding process at the seams to avoid the penetration of dirt, liquids, or any other contamination build up.
Rubber flooring is generally speaking chemically resistant, making it a great choice for cleanrooms and laboratories. The biggest advantage of rubber flooring is its ergonomic properties. Rubber is highly elastic making it soft to walk on compared to other flooring materials. This reduces fatigue for the laboratory staff, which is an advantage in labs with repetitive work.
Rubber also has great acoustic properties, which is great in laboratories with noisy machines, it's very easy to clean as it is seamless, and it's durable to most disinfectants.  
Ceramic tiles can be used for laboratories that do not require the highest standards of cleanliness. This is due to the grout between the tiles usually being slightly absorbent and can build up dirt. An option to prevent this is to seal the tiles with epoxy, so the grout lines are filled and the surface is smooth.  
Tiles are on the positive side very durable and chemically resistant and can withstand traffic and heavy machinery being moved around. But generally speaking ceramic tiles are not hygienic enough for use in cleanrooms.
How do I know which floor type is right for my laboratory?
First, you need to determine what type of work will be performed in the lab and with what materials and chemicals. Next you should know what cleanroom class your laboratory should live up to. This will help you choose the right flooring material.
We would love to help you determine which floor type is right for you. Feel free to contact us about your laboratory project.