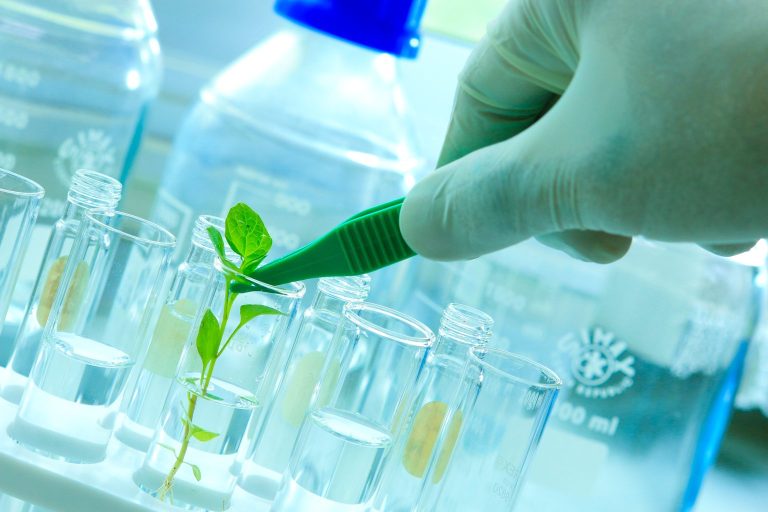 How To Make Your Life-Science Laboratory More Sustainable
Laboratories are responsible for extensive amounts of carbon emissions worldwide. The life science industry has in many cases been overlooked in the green transition for many years but now sustainability is seriously on the agenda.
In this article, we'll cover how to design a more sustainable laboratory and how you can support sustainable operations in your laboratory.
What is a sustainable laboratory?
It can be a challenge to run a decidedly sustainable laboratory since equipment and vital systems often run day and night.Laboratory equipment such as ultra-low temperature freezers consume a lot of energy. It is also a challenge to reduce the use of energy and water in a laboratory without compromising operations.
However, it's possible to create a more sustainable laboratory by having a conscious approach to each part of the supply chain.
A sustainable laboratory implements practices in as many areas as possible to reduce its impact on environment. This may include:
Implementing processes to reduce energy and water consumption
Waste management to minimize and sort waste
Use of products made from recycled materials
Implementing recycling of e.g. plastic parts
How to design a sustainable laboratory
A typical laboratory uses five to ten times as much energy and water per square foot as a typical office building. This is mainly due to the ventilation, containment, and exhaust devices, energy-consuming equipment generating heat, 24-hour access (sometimes), fail-safe backup systems and emergency power supply.
All of the above are indispensable components in a laboratory, but there are some things you can do to improve the sustainability of a laboratory.
One thing to consider is the source of energy. In big buildings with very energy-demanding laboratories, it might be a good idea to consider a solar energy panel to supplement the supply to the lab. Solar cells emit almost no pollution and enable the building to be self-sufficient with energy most of the time.
Choosing the right ventilation, containment, and exhaust systems for the job can also lower the energy consumption of the lab and thereby its carbon footprint.
Designing a laboratory to support sustainable use is an important factor to consider. The laboratory needs to be designed in a way that makes waste management easy.
When designing and building new laboratories it's important to consider each of the companies involved and their sustainability profile. A contractor might e.g. work in depth with waste management and sorting of waste from the building process. Choosing actively to work with companies that have a sustainability profile ensures that everyone involved is conscious about the environment and have optimized processes.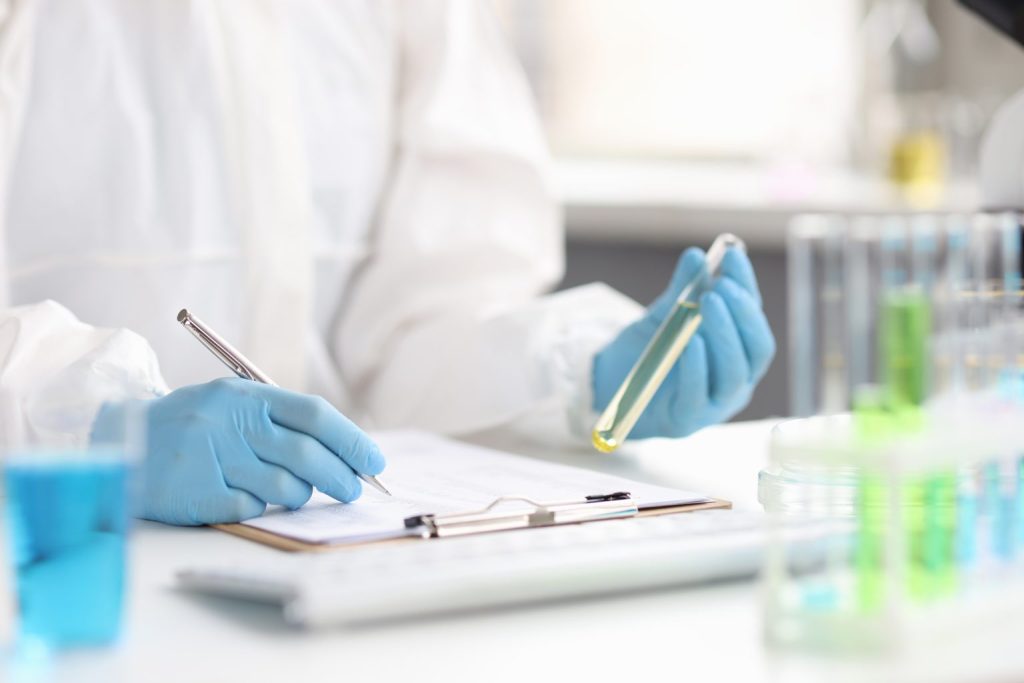 10 actions that will make your laboratory more sustainable
We are looking at a greener future where sustainable laboratories and a climate-friendly handling of e.g. plastic objects is a natural part of doing one's job in the laboratory.
Below we have listed a sustainability check list for laboratories.
Use the most energy efficient equipment available.
Power down equipment when it's not in use, turn of lights when no one is in, and make sure no unnecessary power is in use.
Reduce the use of water as possible and report leaks on time.
Close fume hoods when they are not in use. This will reduce energy use as fume hoods are very energy consuming. Ensure an effective & smart BMS (building management system) is installed to optimize ventilation power consumption & reduce air flows where possible.
Reduce the use of plastic: e.g. switch to glass
Reduce and reuse packaging. Talk to your suppliers about packaging and consider ordering in big bundles.
Recycle what is possible. Some plastic objects can be decontaminated and used again.
Consider if it's possible to use less hazardous chemicals.
Reduce overspending by minimizing the volume of materials purchased. Consider shared or fewer pieces of equipment if possible.
Create a sustainable work culture by talking to your colleagues and sharing ideas.
Want to know more?
Feel free to contact us if you want advice on your laboratory project. Copenspace can help you with all kinds of projects, from minor upgrades to complete new laboratories. We even offer a property search & evaluation service, to help you find the perfect new property for your laboratory & associated office space.