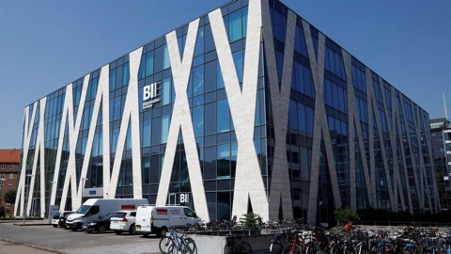 Where Can I Rent Laboratory Space in Copenhagen?
The life-science and biotech industries are on the rise, and the need for laboratory space is increasing exponentially. 
Many start-ups in biotech and life-science have short term and time limited rental laboratories. While that is a great solution for small start-ups, it can be difficult finding new rental laboratories when their contract expires or the requirements for the laboratory changes.
Here at Copenspace we specialize in helping customers in the biotech and life-science industry, and we love to share our knowledge about (renting) laboratories. Read this article to learn more about the different options for renting laboratories in Greater Copenhagen.
What are the options for renting laboratories in Copenhagen?
Many biotech and life-science start-ups begin their laboratory studies in incubator organizations where they have access to research facilities, help with business acceleration, leadership coaching and much more. But once their business is up and running the start-up programs are not available. Typically, start-ups are in such programs for 3 years' time. Bioinnovation Institute in Copenhagen is a great example of such an organization that helps biotech and life-science startups grow and succeed.
But once the program in the incubator organization is over, they'll need a new laboratory space. And for this there are several options with different costs. In this article we'll go over 4 options available in Greater Copenhagen.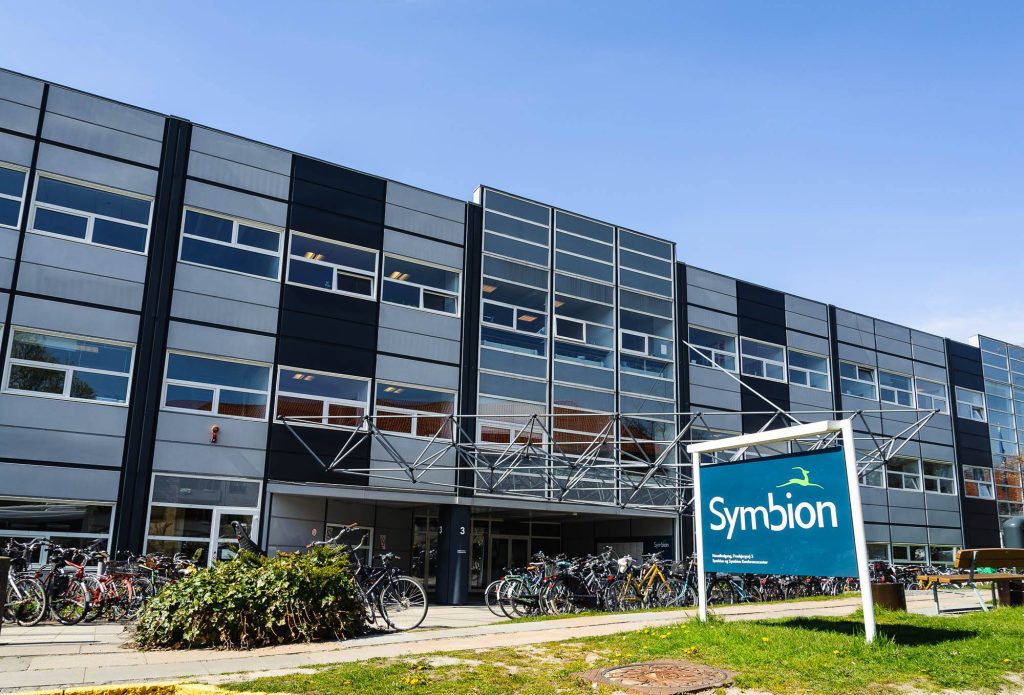 1. Rental laboratories in office community – Symbion
Symbion is an office/laboratory community with several locations in Copenhagen, that gathers organizations from biotech, medtech, and other industries.
Here you'll get a very central location and the benefits of being surrounded by likeminded organizations. Being in an entrepreneurial environment can inspire you to seek new ways or help expand your network within the industry.
They also have an option of shared laboratory, where you have your own workbench and equipment while having access to shared facilities. The shared laboratory is obviously cheaper and is great for small start-ups and organizations who don't have full time laboratory work.
There is no binding contract for long periods, which gives you a high level of flexibility and the possibility to find other solutions if your business grows and your needs and requirements for office and laboratory space changes.
A disadvantage of renting such laboratories is the cost, as it's quite expensive. In addition to that, it can be quite difficult to get an office or laboratory space in this type of community. The demand is often higher that the supply leaving many start-ups with the dilemma of finding other solutions.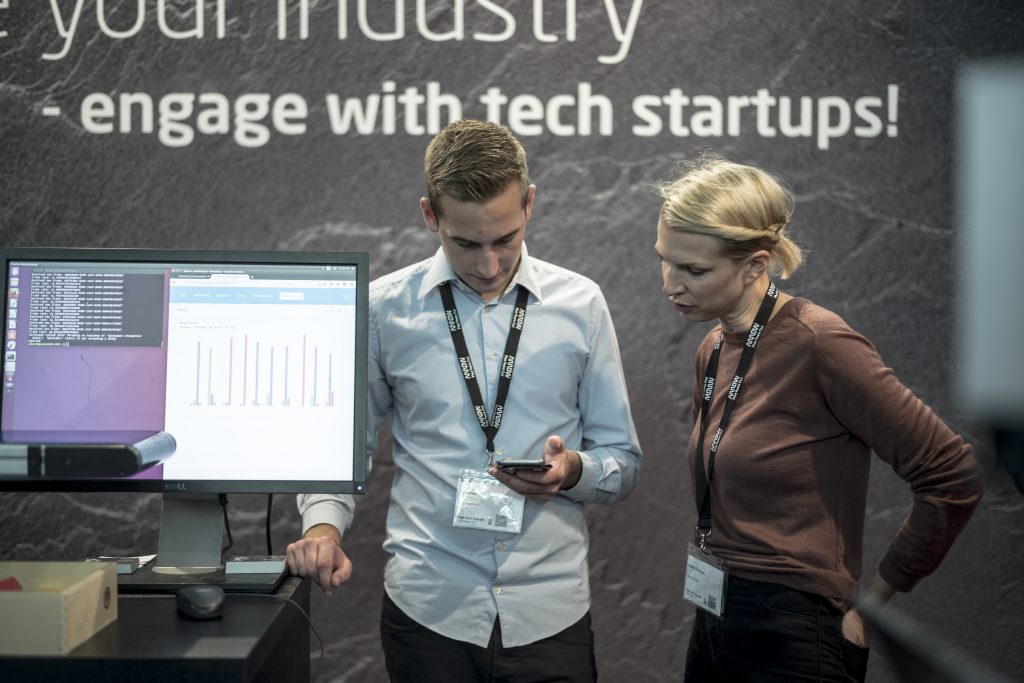 2. Rental laboratories in DTU Science Park
DTU Science Park is leading within growth and development environment in Denmark. Here you'll get the benefit of being a part of a big community of Danish deep-tech organizations.
At DTU Science Park you'll find both start-ups, scale-ups, and established organizations, which constitutes great networking possibilities with likeminded.  
The good thing about this solution is that the facilities are made available in accordance with your requirements (within reason) and that everything practical is taken care of for you. On the downside is the cost and availability. The latter being the main concern since there is not many laboratories available.
Another disadvantage is that renting a lab can be rather inflexible if you're wanting to grow. You don't have quite the same option to change your facilities and implementing flexibility into an existing lab is not always an option since it would require changing the existing inventory etc. which is of course possible if you have the funds for that.
3. Properties with existing laboratories
Finding properties with existing laboratories that are available for renting can be tricky. Here at Copenspace we know of almost any existing rental laboratories withing the range of Greater Copenhagen, and if you are on the lookout for an urgent laboratory solution within a cheaper price range, we can help you find that.
The good thing about the existing laboratories is that the plumbing and other services are already taken care of, meaning that you could move in and start your experiments quickly after taking over the laboratory.
A disadvantage though, can be that existing laboratories are not necessarily fully modernized and the office buildings they're located in can be quite old-fashioned and they might not have the modern appearance that a start-up want to reflect for attracting future employees and customers.
If your time limited contract in a laboratory community has ceased and you haven't found a permanent solution, we can help you find a temporary laboratory in Greater Copenhagen. We might also be able to find the perfect existing laboratory for your requirements. Contact us at the bottom of this page to learn more.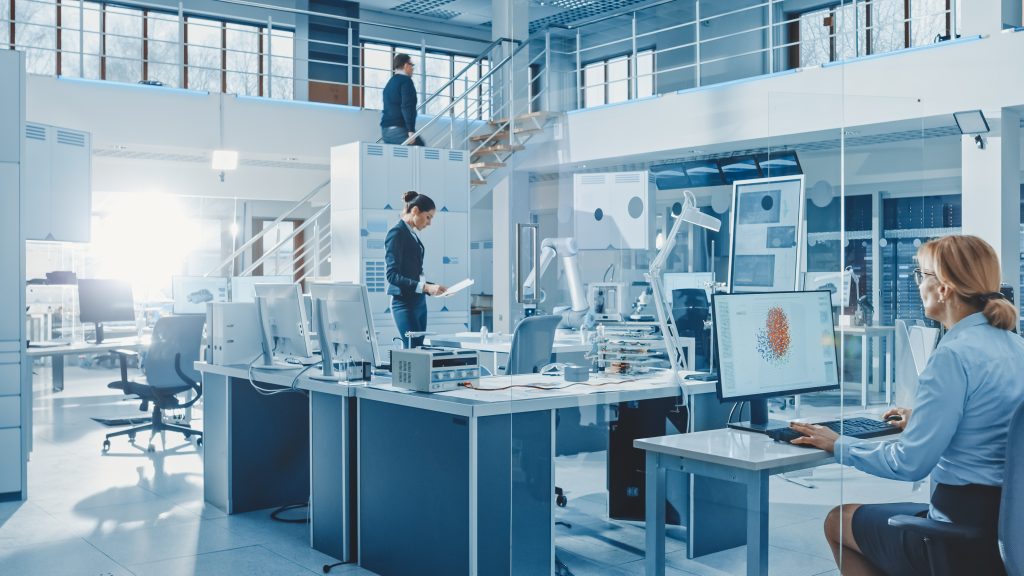 4. Repurposing office properties into laboratory
There is also the option of repurposing office buildings to laboratory. With this solution you will get the laboratory exactly the way you want. We specialize in designing and building laboratories – also when converting existing offices.
We can help you define your requirements for a laboratory and find the right location for the laboratory. The great thing about this is you'll get a customized laboratory that you can combine with office space.
This is obviously a more expensive solution, but you'll get a long-term rental agreement with your exact requirements met while being able to expand and change with time.
It can be a time-consuming process getting permits when building laboratories. Especially in the commune of Copenhagen getting the permits can take many months, and that's why we recommend looking at locations in Greater Copenhagen outside the Copenhagen city limits.
A place where biotech and life-science industries are blooming is Ballerup commune – only 20 minutes away from the center of Copenhagen. Ballerup is known for being the hometown of many big companies working withing medtech, biotech and life-science, including Novo Nordisk, Leo-Pharma, and ourselves, Copenspace, to mention a few.
One of the projects that could be available in the near future is a biotech cluster in Ballerup, where the ambition is to make research facilities available for small scale-up and start-up companies, thus creating a small biotech "town" or network. We at Copenspace follow this potential project closely and you can learn more by contacting us.
Do you need a new laboratory?
Contact us to learn more about how and where you can rent a laboratory in Greater Copenhagen. We know the industry and the area of and around Copenhagen making us your preferred business partner for finding your next laboratory space. Let's schedule a no-obligation meeting where we'll discuss your options.