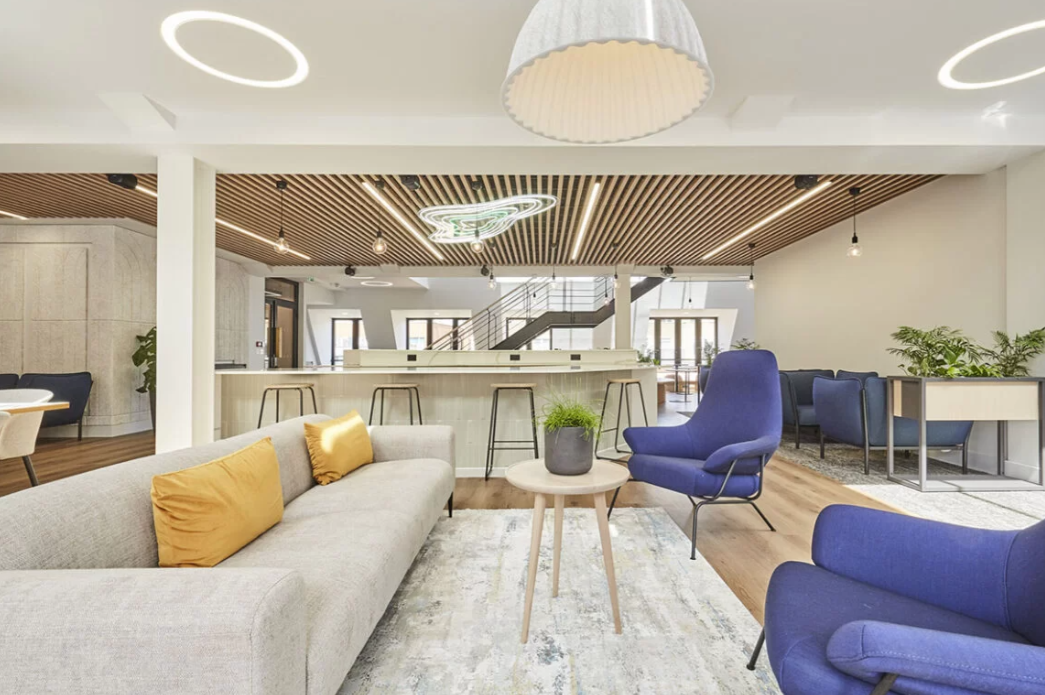 The approach
The Barbican Centre is iconic. It's a performing arts centre in the Barbican Estate of the City of London and the largest of its kind in Europe. The centre hosts classical and contemporary music concerts, theatre performances, film screenings and art exhibitions. It also houses a library, three restaurants, and a conservatory.
So, when TDA Interiors approached us about a custom joinery project at the centre, we took it as a complement that they wanted us to be involved in such work.
Read more about this case study from our UK-based sister company WSG Interiors.
But the eye-catcher was to be the stone feature.  We got in some Calacatta Gold Quartz by Silkstone, and this is where we excelled.  It was the first time we'd used this particular stone, but with a vast amount of experience in natural materials we were confident that we'd execute this element of the project perfectly. And how right we were.  By taking care, applying much thought and common sense, we achieved a result that we were proud of.
The brief
TDA Interiors asked us to design, build and install bespoke seating bar areas and planters.
The project included the manufacture of a large seating and planter area underneath a statement staircase as well as numerous tea points and bar areas.
The look had to be sublime, and the finish exquisite.
The solution
Once we'd received the brief, our Production and Design team got together to form a Pre-Contract process that scoped out the work we needed to do, and the results we needed to achieve.
This one needed not only high-quality materials, but the best high-quality workmanship too – some of it testing our skillset to its limits.
Throughout the project, Technical Designer Daniela Perrelli, was instrumental in working alongside our Commercial Manager Josh Henderson. Both of them collaborated nicely in getting this one over the line. That line of communication ensured that all expectations were met and exceeded during the job.
The planters were to be created from Oak Veneer, complimenting an imposing staircase, which would become a focal point for the space.  It was essential that we subtly but surely complimented the stairs with the right look.
The result
The end result has been enjoyed by many visitors to the Barbican centre since completion of the project.
It looks fantastic thanks to its blend of high-spec materials and superior craftsmanship delivered by WSG, and the seating area is especially eye-catching thanks to its use of statement materials and modern design aesthetic which fits perfectly into its surrounding space.
It's another project that demonstrates our commitment to excellence when it comes to custom joinery projects such as this one. Our ability to produce custom pieces with outstanding quality while keeping costs within budget is something that sets us apart from others, and further enhances our reputation as one of the country's top bespoke joinery companies for Commercial Interiors.
Interested In Our Services?
Request a call-back from a specialist